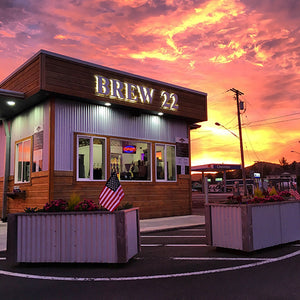 Brew 22 Coffee Story
Brew 22 Coffee was built off of a vision to serve our community with high quality products, while maintaining a speedy service.
Read Our Story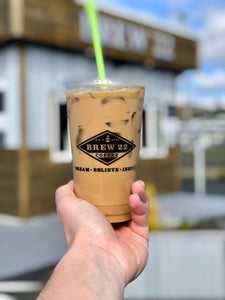 What We're Serving
At Brew 22 Coffee, we keep things fresh and offer many options for all of our raving fans. If there isn't something you see on our menu, ask, and we handcraft you a cup of perfection!
View Our Menu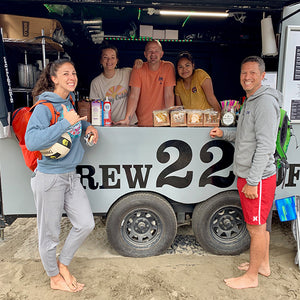 Looking to Hire Us For An Event?
We have our mobile coffee trailer that we can setup at your event, festival, or gathering. We'll bring the Brew 22 Coffee experience to you!
Get In Touch
Brew 22 Coffee has some of the friendliest, most welcoming staff that I've encountered anywhere. Day in and day out, they show up full of energy and good vibes. Not to mention their coffee packs a punch. My mornings are the not the same when I don't get a chance to swing by the shop.

Scott Proctor
From owner to new hire, the culture is one that all need to experience. Kindness and coffee... We appreciate the investment into the community this company brings and the integrity of the people who work there. Thank you for being in the "people business" with an amazing production of coffee. Never been disappointed!

Andy Klumper
On vacation and found this place. They earned our business every day while we are here and every time we will come back which is several times per year. The baristas are friendly, they remember us by name and our orders. Always smiling. The coffee is excellent too. Made perfect every time. Thank you. See you next time.

Rion J